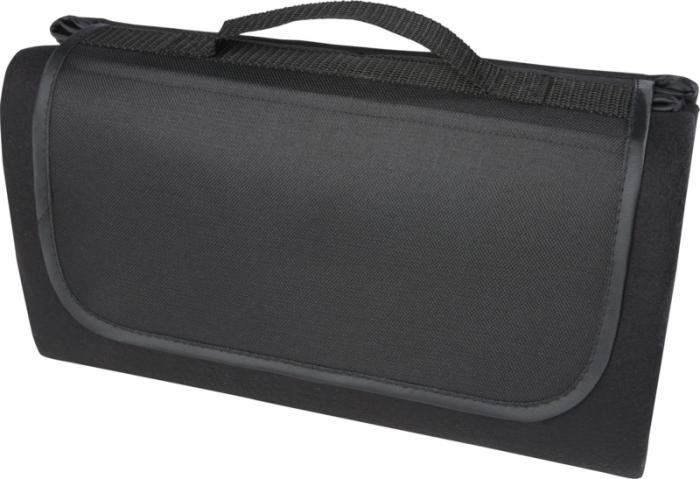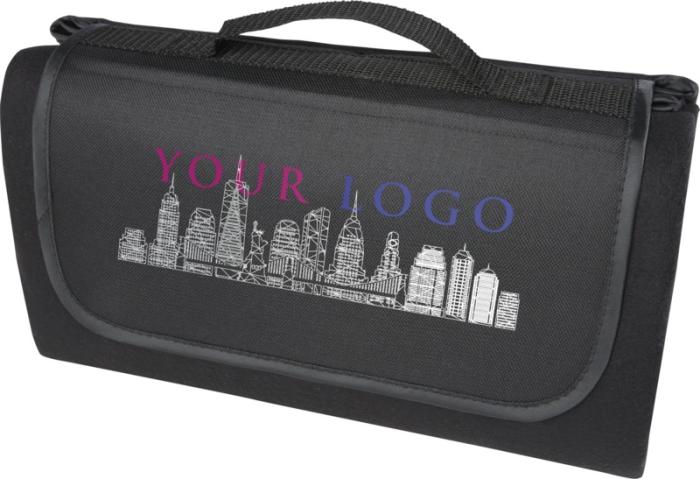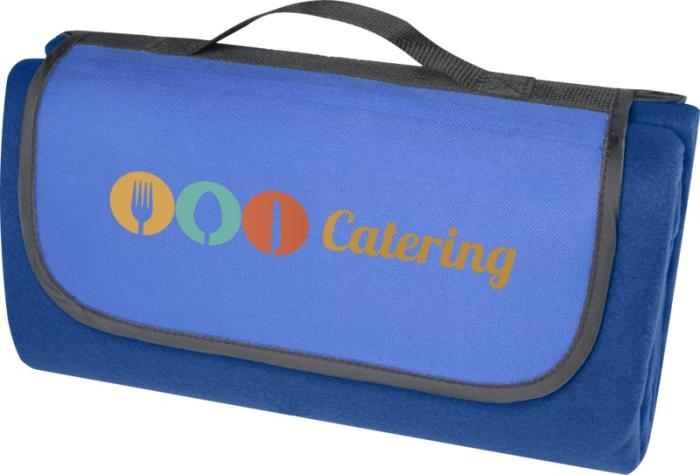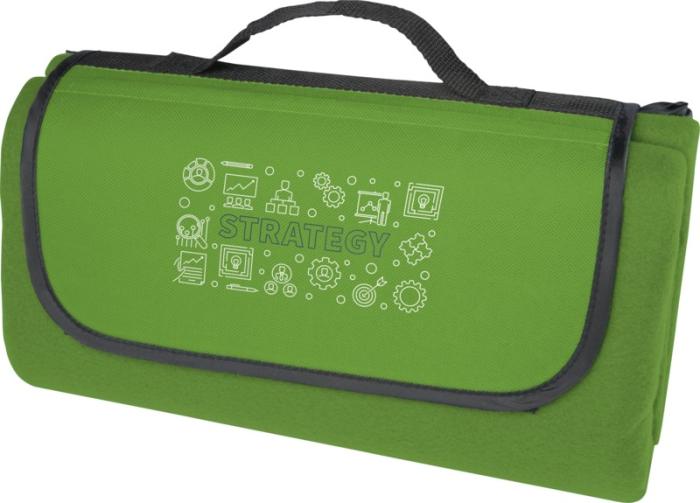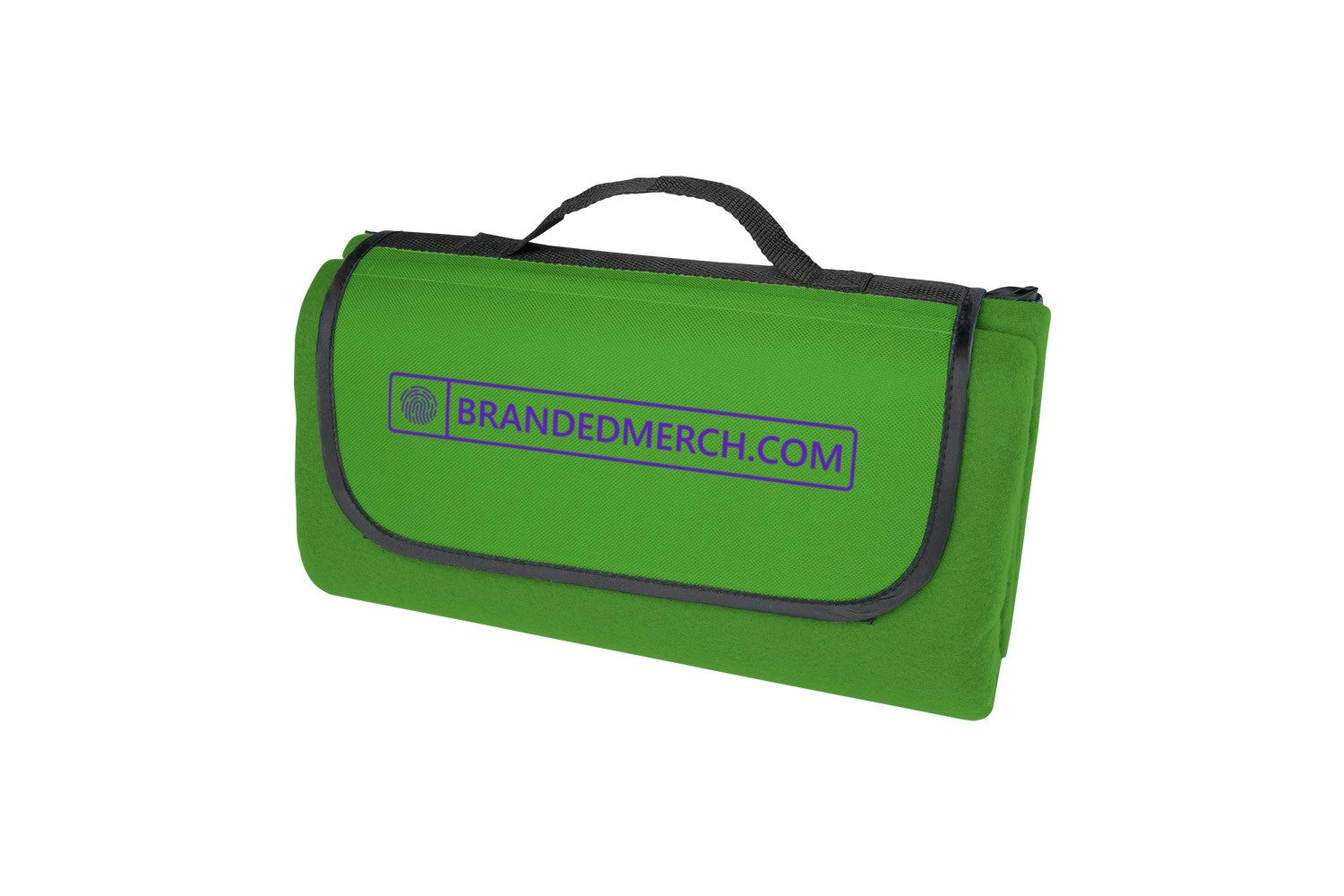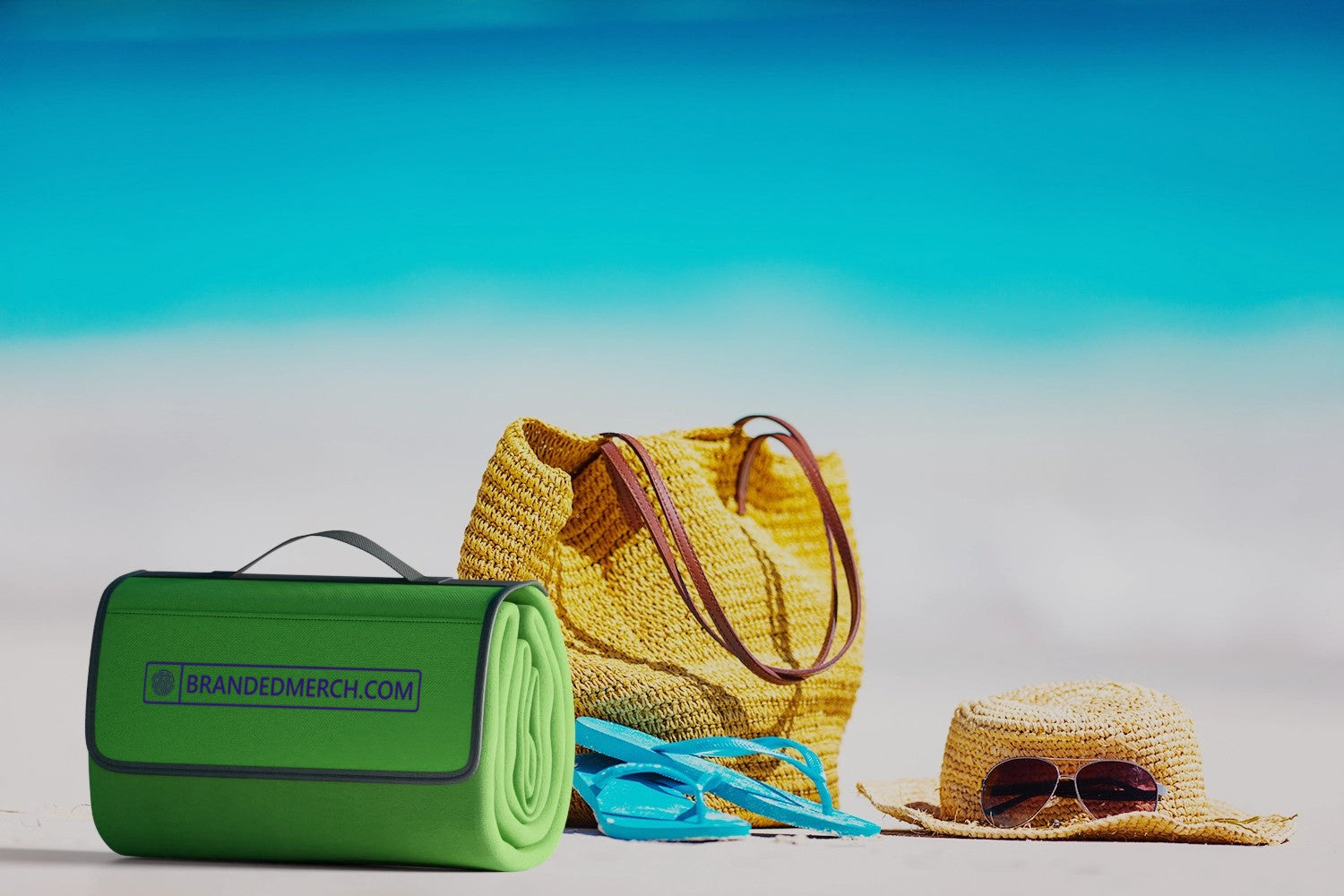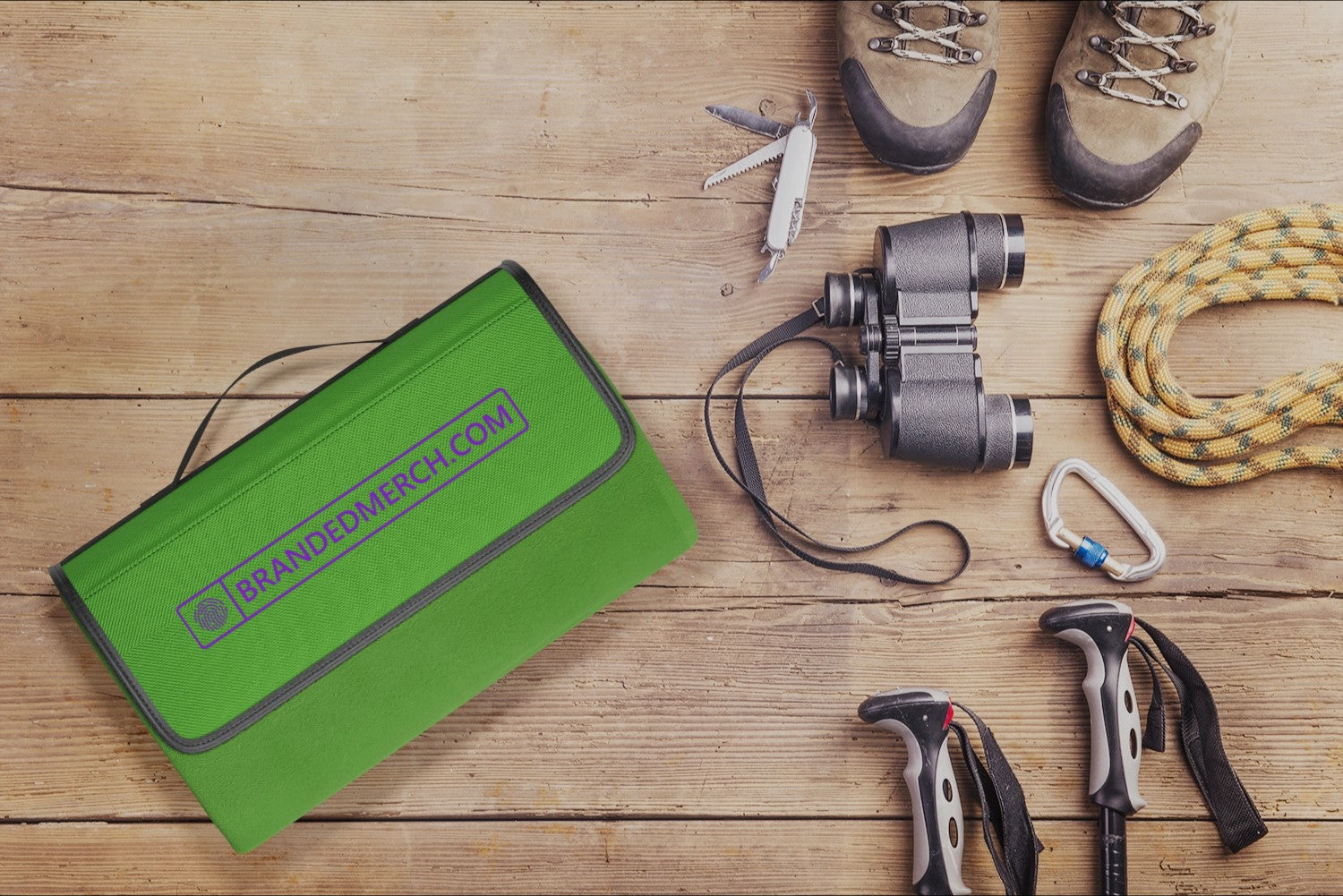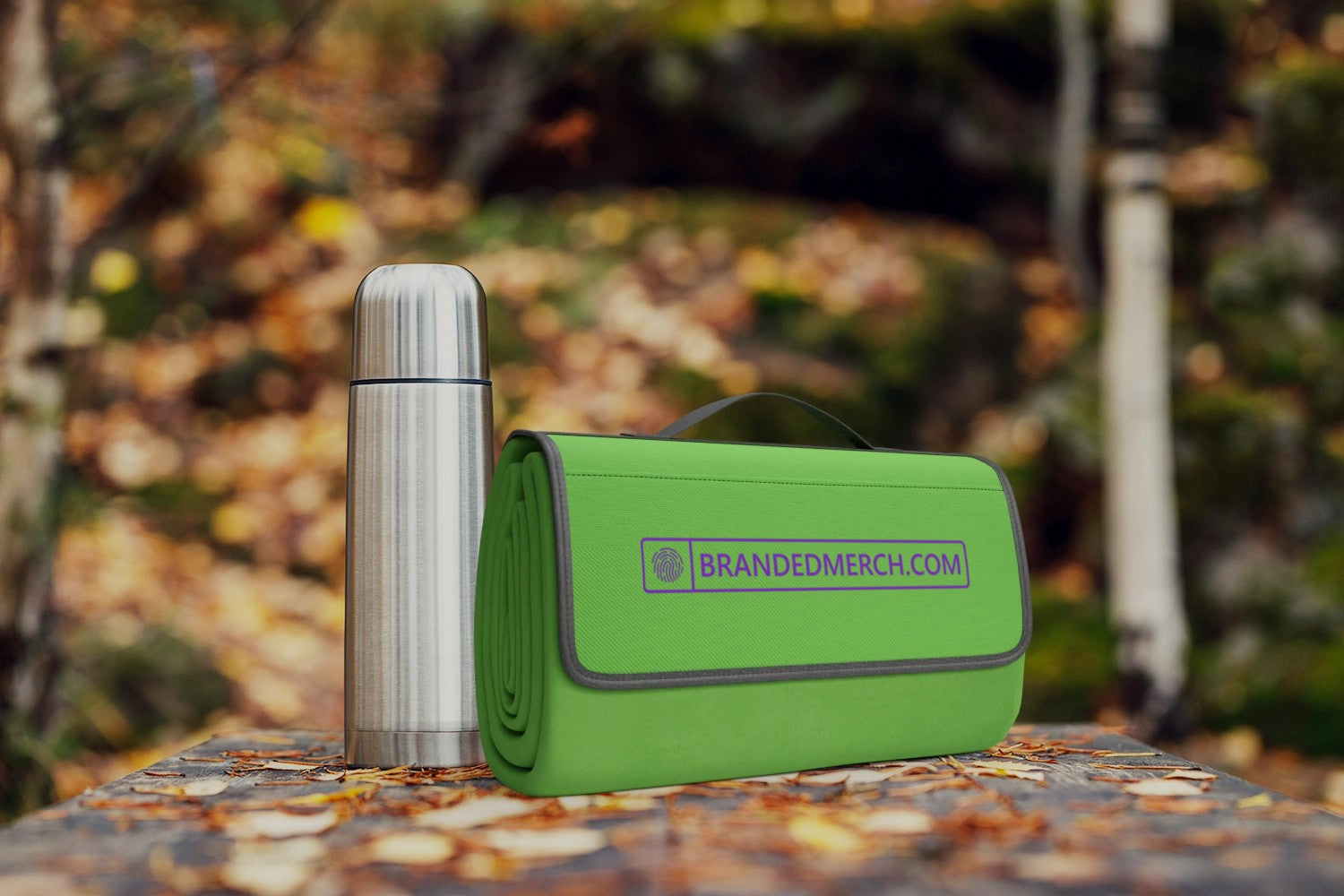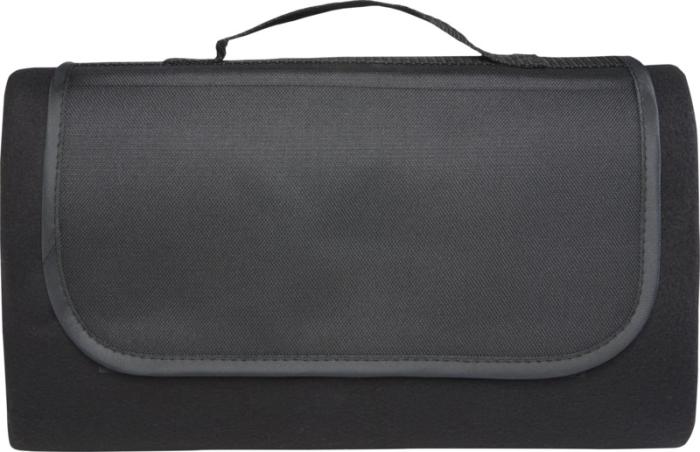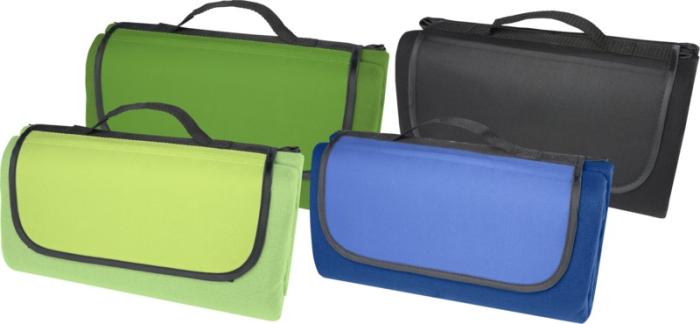 Recycled Plastic Branded Picnic Blanket
---
---
Please provide your image in one of the following formats: .eps, .cdr, .pdf, .ai and with no raster elements. Please contact us if you have any questions.
---
Step into sustainability with our water resistant 140 g/m2 promotional picnic blanket, a game changer for business owners seeking impactful branded merchandise. Crafted from GRS certified recycled PET plastic, this eco friendly choice not only promotes your brand but also showcases your commitment to a greener planet. The blanket, with it's convenient carrying handle, transforms into a portable haven for outdoor relaxation, making it easy to store and transport. Choose a sustainable companion that aligns with your brand values while making a lasting impression at picnics, outdoor events, and beyond. Embrace style, practicality, and eco consciousness with this standout picnic blanket.
The prices shown are for a sinlge colour transfer 200mm x 65mm, for more colours please request a custom quote.
Expected delivery 7 days.