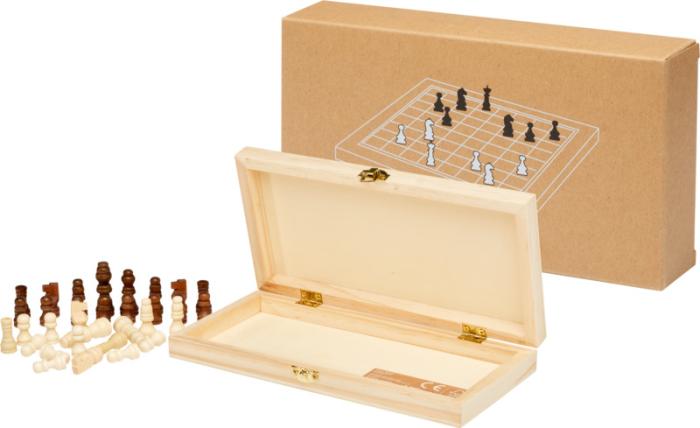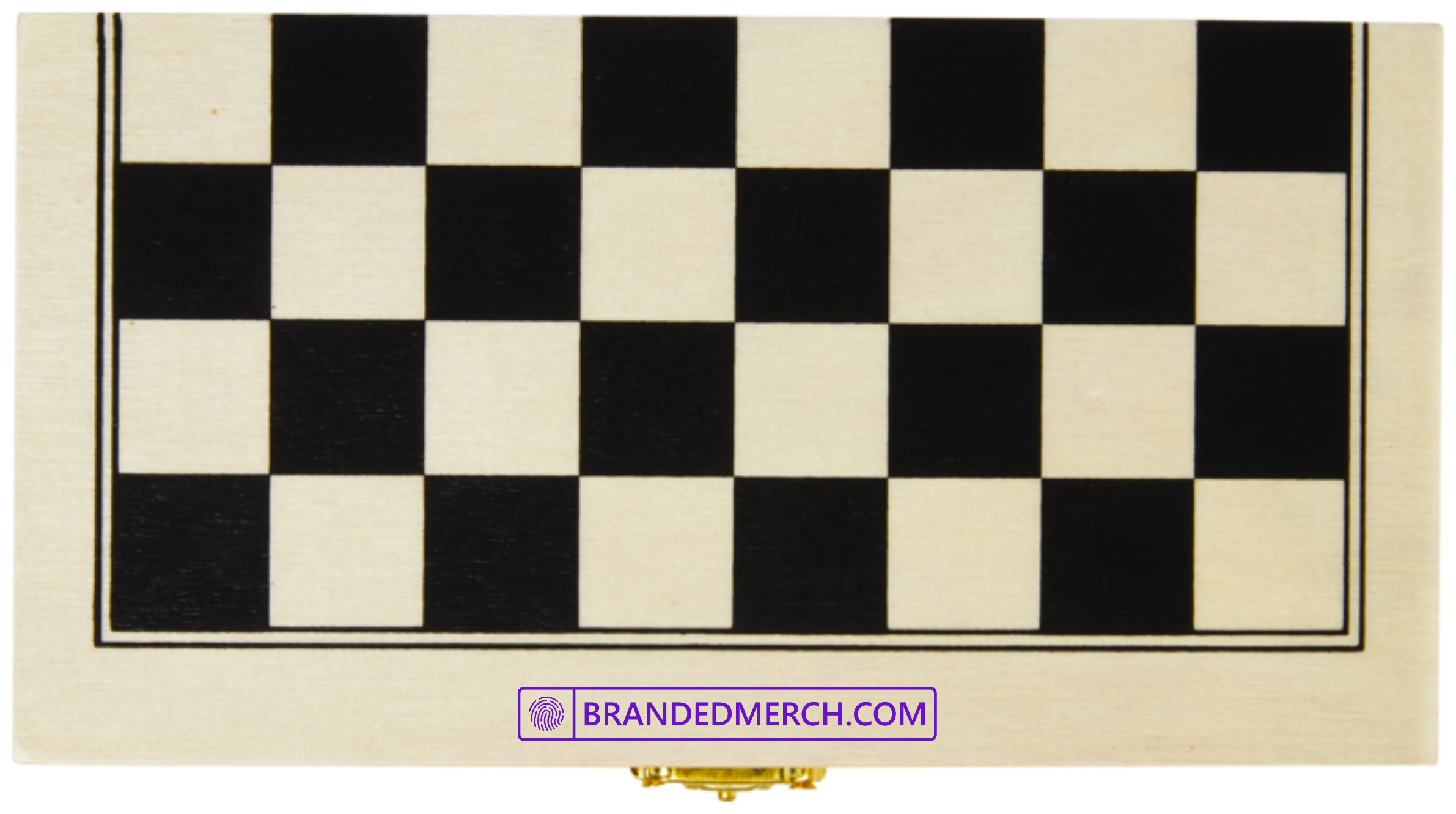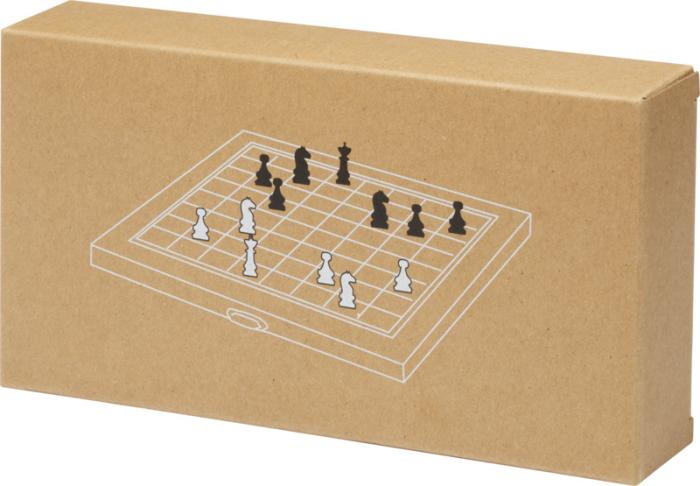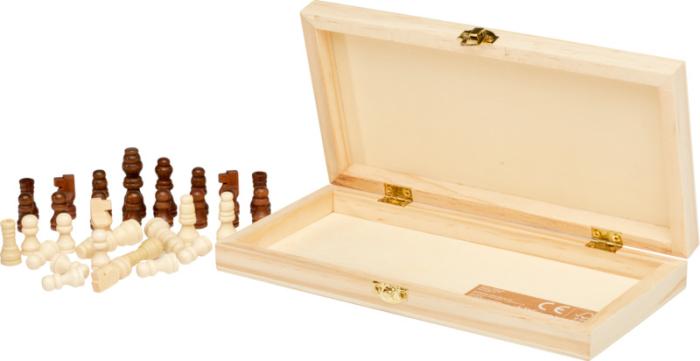 Branded Wooden Chess Set
---
---
Please provide your image in one of the following formats: .eps, .cdr, .pdf, .ai and with no raster elements. Please contact us if you have any questions.
---
Up your brand's presence with the strategic brilliance of the King branded chess set, tailored for visionary businesses seeking to amplify their brand resonance through promotional masterstrokes. Immerse yourself in the world of tactical finesse and regal sophistication, whether in the heart of your office or on the move. Crafted with meticulous attention, the 32 chess pieces, resplendent in rich brown and ivory hues, come to life through the artistry of responsibly sourced pine wood. The allure doesn't end with the game, the foldable wooden case, embellished with sturdy metal hinges and lock, exudes opulence while ensuring security and ease of transport. Complemented by a kraft paper gift box and an enlightening instruction manual, the King chess set not only showcases your brand's commitment to quality but also ignites a strategic journey that resonates far beyond the board. It's not just a chess set; it's your brand's next move towards an unforgettable narrative of elegance and impact. 
The price includes a single colour padprint. For more printing options including engraving, please request a custom quote from us.